CCT – Inuit Youth, Wellness & Environmental Stewardship
Project overview
Carving out Climate Testimony: Inuit Youth, Wellness & Environmental Stewardship
Obtention de témoignages sur le climat : jeunesse inuite, bien-être et bonne intendance de l'environnement
Hanauyaqtut Hilamut Ilumuuqtunik: Inuit Inulrammiit, Inuuhiqattiarniqmut Avatiliqiniqmullu Ikayuqtit
ᒪᓕᒐᓕᐅᕐᓗᒋᑦ ᓯᓚ ᖃᓄᐃᑦᑑᓂᖏᓐᓂ ᐅᓂᒃᑳᕆᔭᐅᓯᒪᔪᑦ: ᐃᓄᐃᑦ ᐃᓅᓱᑦᑐᑦ, ᐱᓕᕆᑦᑎᐊᕐᓂᓪᓗ ᐊᕙᑎᕗᓪᓗ ᑲᒪᑦᑎᐊᕐᓗᑎᒍ
Temperatures in the Canadian Arctic are rising several times faster than elsewhere in the world. This is resulting in ecological changes that are impacting the mental health and well-being of Inuit communities, including their youth. A collaborative project called Carving out Climate Testimony: Inuit Youth, Wellness & Environmental Stewardship is working with youth to address change.
Project location
Tuktoyaktuk, Kuujjuaq, Makkovik and Rankin Inlet
Project images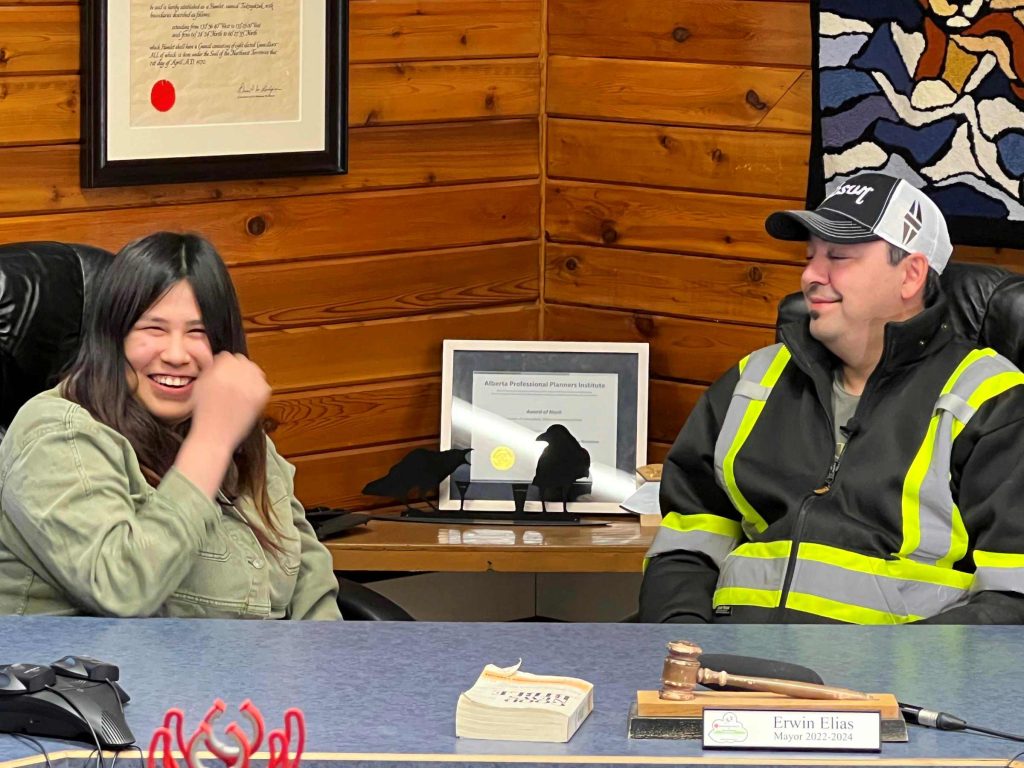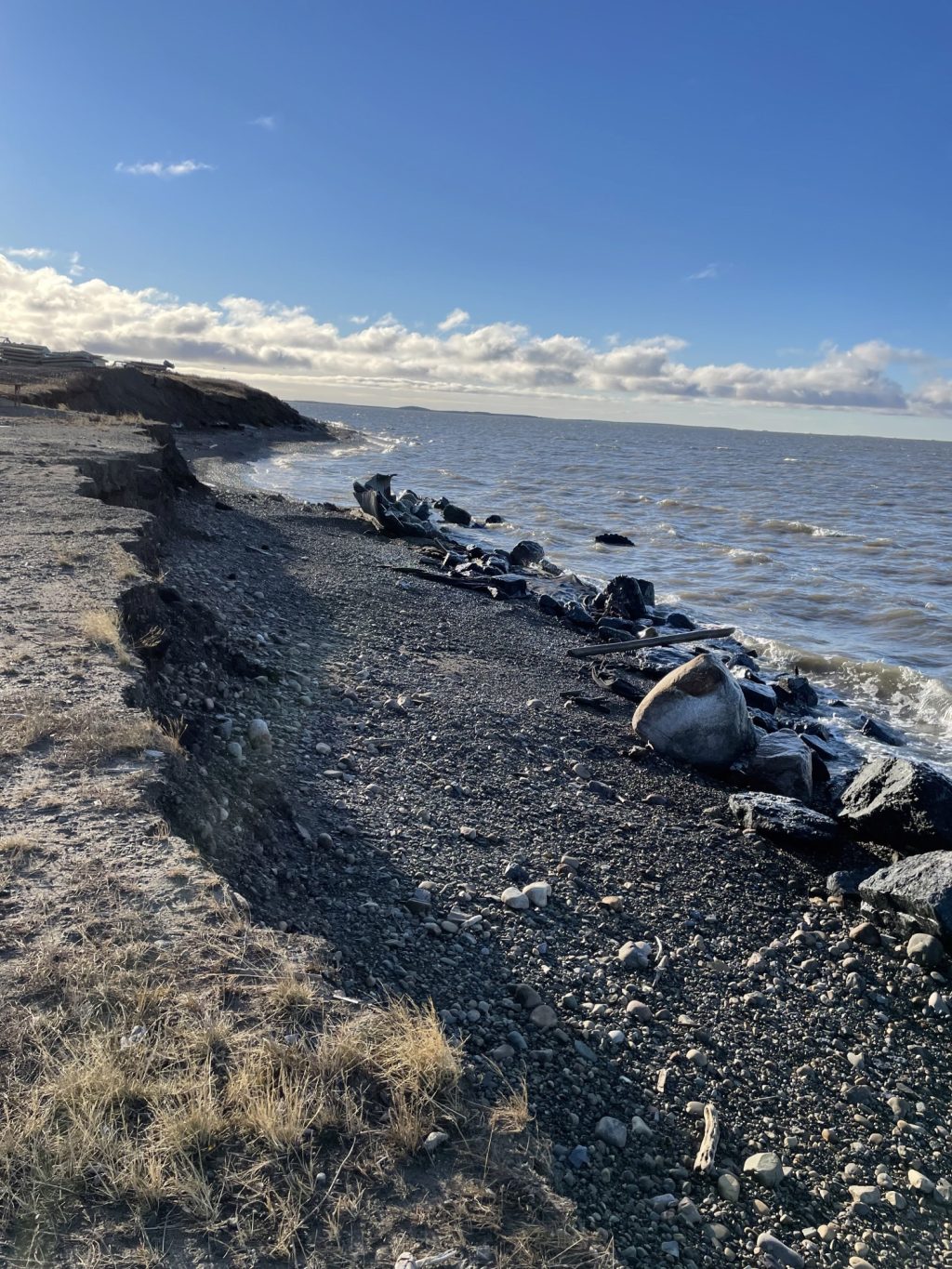 Summary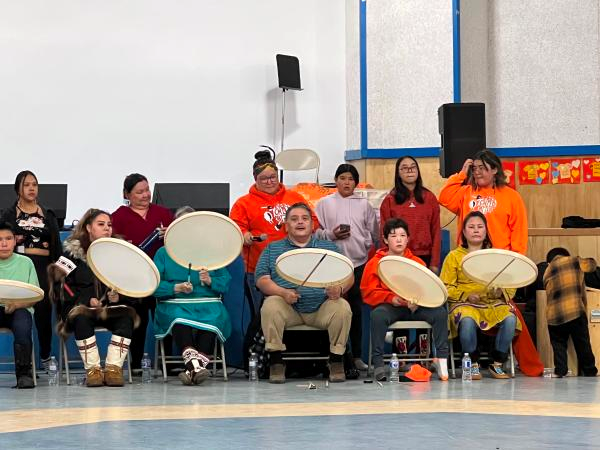 Our project asks the two-fold question: how does climate change impact Inuit youth and what are the resilience factors that enhance mental health and well-being? Echoing the National Inuit Strategy on Research (NISR) we view the question of health as a vital research priority. Specifically, our project explores how changes to terrestrial, freshwater and coastal ecosystems (sea-ice and coastal processes, freshwater, snow, permafrost thaw, and changing marine ecosystems) impact Inuit youth's mental health and well-being. Our interdisciplinary team, with expertise across the physical and social sciences, takes a community-engaged and story-based approach to this research, and provides an Inuit-led structure and methodological pathway for community members to themselves determine how these systems are experienced. In particular we work with an Inuit understanding of 'storytelling' (Inuktitut: Unikkausivut) which refers to verbal but also artistic expressions. Working alongside Inuit artists we explore how long-standing practices of storytelling can be used as a material and intergenerational method to visually convey climate realities and shape policy that enhances resilience strategies. Our Inuit-led team brings the necessary expertise to address these questions in a way that supports youth self-determination, centring youth as stewards of their own changing environments
Notre projet aborde une question à deux volets : comment les changements climatiques influent-ils sur les jeunes Inuits et quels sont les facteurs de résilience qui améliorent la santé mentale et le bien-être? Faisant écho à la Stratégie nationale inuite sur la recherche, nous considérons la question de la santé comme une priorité de recherche essentielle. Plus précisément, notre projet explore la manière dont les modifications des écosystèmes terrestres, d'eau douce et côtiers (glace de mer et processus côtiers, eau douce, neige, dégel du pergélisol et modification des écosystèmes marins) influent sur la santé mentale et le bien-être des jeunes Inuits. Notre équipe interdisciplinaire, dont l'expertise s'étend aux sciences physiques et sociales, adopte une approche communautaire et narrative de cette recherche, et fournit une structure et une voie méthodologique dirigées par les Inuits pour que les membres de la communauté déterminent eux-mêmes comment ces systèmes sont vécus. En particulier, nous abordons le volet « narratif » du point de vue des Inuits (Inuktitut : Unikkausivut), qui désigne l'expression verbale du récit, mais aussi son expression par des formes artistiques. En travaillant aux côtés d'artistes inuits, nous explorons comment les modes de transmission des récits ancestraux peuvent être utilisés comme un important support intergénérationnel pour transmettre visuellement les réalités climatiques et façonner des politiques qui renforcent les stratégies de résilience. Notre équipe, dirigée par des Inuits, apporte l'expertise nécessaire pour répondre à ces questions d'une manière qui favorise l'autodétermination des jeunes, en les plaçant au centre de la gestion de leurs propres environnements en pleine évolution.
Havaaptingnit apiqhuivaktuq malruuyunik apiqhuutimik: qanuq hila aallannguqpalliayumi ikpingnautauva Inuinnarnut inulrammirnut kituuvallu hakugingniqmut pitquhiit ikayuutauyut ihumaqattiarniqmut inuuhiqattiarniqmullu? Itjuaqhugit taapkua Kanatami Inuit Havauhighait Qauyihainiqmut (NISR) ihumagivaktavut apiqhuutik aanniaqtailiniqmut iharianaqtutut qauyihainiqmut irininaqtutut. Taapkuatut, havaaghaptingnit qauyihaivaktugut qanuq aallannguutit nunamut, imariktumut hinaanirmiunullu uumayunut (taryumi-hiku hinaanilu pitquhiit, imariktuq, aput, qiqumayutuqait auvalliayut, aallannguqpalliayullu taryumiutat uumayuit) mihingnautauyaaghait Inuinnarnut inulramminut ihumaqattiarniqmut inuuhiqattiarniqmullu. Ikayuqtigiiktut havaqatigiit, ilihimattiaqtunik timinik nuatqatigiingniqmiklu qauyihainiqmik, nunallaarmiunik-ilaupkaiplutik unipkaaqhimayunitlu havauhiqaqhutik qauyihaiyaanik, inuinnarniklu-hivuliqtiqaqhutik havauhiqaqhutiklu ingilravighaliuqtut nunallaarmiunut talvuuna ihumaliurutigiyaamik qanuq hapkua atuqtauvagiaghainik. Talvuuna havauhiqaqtugut Inuit ilihimayaanik "unipkaariamik" (Inuktitut: Unikkausivut) ilittuqhitiyuktuq uqauhikkut unipkaaqtunik kihimilu hanauyarnikkullu ilittuqhitikkut. Havaqatigiplugit Inuinnait hanauyaqtit ilittuqhaqpaalliqpaktavut qanuq atuqtaughaaqtut havauhiit unipkaaqtut atuqtaulaariaghaat ilihaitjutitut qatanngutigiingnullu havauhighatut qunngiaqhutik ilittuqhitiyaamik hila aallannguqpalliayumi atuqtauyut maligaghaliuqlutiklu hakugighautinut havauhighanut nakurutighanik. Inuinnaqnik-hivuliqtiqaqhutik havaqatigiiktut ayuitait ilittuqhautauyut hapkuninnga apiqhuutinik taimaa ikayuutauplutik inulramminut inmingnik-ihumaliurniqmut, qitqanunngaqhugit inulrammiit munaqtiuyaamik inmingnik avatiinik aallannguqpalliayunik.
ᐱᓕᕆᐊᑦᑎᓐᓂ ᒪᕐᕉᓐᓂᒃ ᐊᐱᖅᑯᓯᖃᕐᖓᑦ: ᖃᓄᖅ ᓯᓚ ᐊᔾᔨᐸᓪᓕᐊᓂᖓ ᐊᑦᑐᐃᓂᖃᖅᑲ ᐃᓄᓐᓂᑦ ᐃᓅᓱᑦᑐᓂᒃ ᐊᒻᒪᓗ ᖃᓄᖅ ᒪᑭᒃᑲᓐᓂᕋᔭᖅᑲᑦ ᐃᓱᒪᑦᑎᒍᑦ ᐃᓅᓇᓱᐊᕐᓂᖏᓪᓗ ᐱᓇᓱᐊᕐᓗᑎᑦ? ᓂᓪᓕᐊᒍᑕᐅᒃᑲᓐᓂᑐᐃᓐᓇᖅᑐᑦ ᑲᓇᑕᒥ ᐃᓄᐃᑦ ᐸᕐᓇᐅᑎᖏᑦ ᖃᐅᔨᓴᕐᓂᕐᒧᑦ (NISR) ᐊᐱᖅᑯᓯᖅ ᕿᒥᕐᕈᓪᓗᒍ ᐋᓐᓂᐊᖅᑐᓕᕆᓂᕐᒨᖓᔪᑦ ᖃᐅᔨᓴᕈᑎᑦᑎᓐᓂ ᓯᕗᓪᓕᖅᐸᐅᑎᓪᓗᒍ. ᐱᓗᐊᖅᑐᒥᑦ, ᐱᓕᕆᐊᑦᑎᓐᓂ ᕿᒥᕐᕈᒻᒪᑕ ᖃᓄᖅ ᐊᓯᔾᔨᖅᑐᑦ ᓄᓇᑦᑎᓐᓂ, ᐃᒥᑦᑎᓐᓂ ᓯᔾᔭᑎᓐᓂᓪᓗ (ᐃᒪᕕᒻᒥ ᓯᔾᔭᐃᓪᓗ ᐃᓕᖅᑯᓯᖏᑦ, ᐃᒥᕗᓪᓗ, ᐊᐳᓪᓗ, ᓄᓇᐅᓪᓗ ᐃᑭᐊᖓ ᖁᐊᖅ, ᐊᓯᔾᔨᖅᑐᓪᓗ ᐃᒪᕐᒥᑦ ᓇᔪᒐᖏᑕ ᓯᓚᑎᖏᑕᓗ ᖃᓄᐃᑦᑑᓂᖏᑦ) ᐊᑦᑐᐃᓂᖃᕐᓂᖏᑦ ᐃᓄᓐᓂᑦ ᐃᓅᓱᑦᑐᓂᑦ ᐃᓱᒪᖏᑎᒍᑦ ᐃᓅᓇᓱᐊᕐᓂᖏᑎᒍᓪᓗ. ᖃᐅᔨᒪᔪᒻᒪᕇᑦ ᐱᓕᕆᔨᒻᒪᕆᑉᐳᑦ, ᖃᓄᐃᑦᑐᐃᓐᓇᕐᓂᑦ ᐱᓕᕆᔪᓐᓇᖅᑐᑎᑦ ᑎᒥᒃᑯᑦ ᐃᓅᓯᓕᕆᓂᒃᑯᓪᓗ ᖃᐅᔨᓴᕐᓂᕐᒥᑦ, ᓄᓇᓕᓐᓂ ᐱᓕᕆᖃᑎᖃᖅᑐᑎᑦ ᐅᓂᒃᑳᖅᑐᐊᕐᓂᑦ ᐱᓪᓗᑎᑦ ᖃᐅᔨᓴᕐᓂᖏᒃᑎᒍᑦ, ᐃᓄᓐᓄᑦ ᐊᐅᓚᑕᐅᓪᓗᑎᒃ ᐊᒻᒪᓗ ᐃᖅᑯᓯᖃᖅᑐᑎᑦ ᐊᖅᑯᑎᒋᓂᐊᖅᑕᒥᓂᒃ ᓄᓇᓕᓐᓃᓐᖔᖅᑐᓂᒃ ᖃᐅᔨᓇᓱᐊᖅᑐᑦ ᖃᓄᖅ ᑕᒪᒃᑯᐊ ᐊᑐᖅᓯᒪᔭᖏᑦ ᖃᓄᐃᑦᑑᒻᒪᖔᑕ. ᐱᓗᐊᖅᑐᒥᑦ ᑐᑭᓯᐅᒪᒃᑲᓐᓂᕋᓱᐊᖅᑐᑎᑦ ᐃᓄᐃᑦ ᐅᓂᒃᑳᖅᑐᐊᕈᓯᖏᓐᓂ (ᐃᓄᑦᑎᑐᑦ: ᐅᓂᒃᑲᐅᓰᑦ) ᐅᖃᐅᓯᓖᑦ ᐅᖃᐅᓯᒃᑯᑦ ᑭᓯᐊᓂᓕ ᓂᓪᓕᐊᓂᒃᑯᑦ ᓇᓗᓇᐃᔭᐃᔪᑦ. ᐱᓕᕆᖃᑎᖃᖅᑐᑎᑦ ᐃᓄᓐᓂᑦ ᓴᓇᓐᖑᐊᖅᑎᓂᒃ ᕿᒥᕐᕈᓪᓗᑕ ᖃᓄᖅ ᑐᑭᓯᐅᒪᑦᑎᐊᖅᓯᒪᓂᖏᑦ ᐅᓂᒃᑳᖅᑐᐊᕐᓂᑦ ᐊᑐᖅᑕᐅᖃᑦᑕᕐᓂᖏᓐᓂ ᐸᐃᑉᐹᒦᓪᓗᑎᒃ ᑭᖑᕚᑦᑎᓄᓪᓗ ᓴᖅᑭᖅᑕᐅᓗᑎᒃ ᓯᓚᓪᓗ ᖃᓄᐃᑦᑑᓕᕐᓂᖓᓐᓂ ᖃᓄᕐᓗ ᐱᖁᔭᓕᐅᕈᓐᓇᕐᒪᖔᑕ ᑕᒪᒃᑯᓂᖓ ᐃᓕᑦᑐᖅᓯᒪᔭᑦᑎᓐᓂ ᐊᑐᕋᓱᒍᓐᓇᕐᒪᖔᑦᑕ ᐸᕐᓇᐅᑎᓕᐅᕐᓗᒋᑦ. ᐃᓄᐃᑦ ᐱᓕᕆᔨᖁᑎᕗᑦ ᑲᒪᔪᓐᓇᑦᑎᐊᖅᑐᑦ ᐊᐱᖅᑯᓯᕐᓂᑦ ᐃᑲᔪᖅᑐᐃᔾᔪᑕᐅᔾᔪᑦᑎᖃᖅᑐᑎᑦ ᐃᓅᓱᑦᑐᑦ ᓇᒻᒥᓂᖅ ᐱᔪᒪᓂᖏᓐᓄᑦ, ᐃᓅᓱᑦᑐᑦ ᐱᓕᕆᑦᑎᐊᕈᓐᓇᕐᓂᖏᓐᓂ ᓇᒻᒥᓂᖅ ᐊᓯᔾᔨᐸᓪᓕᐊᑎᓪᓗᒋᑦ ᐊᕙᑎᕗᑦ.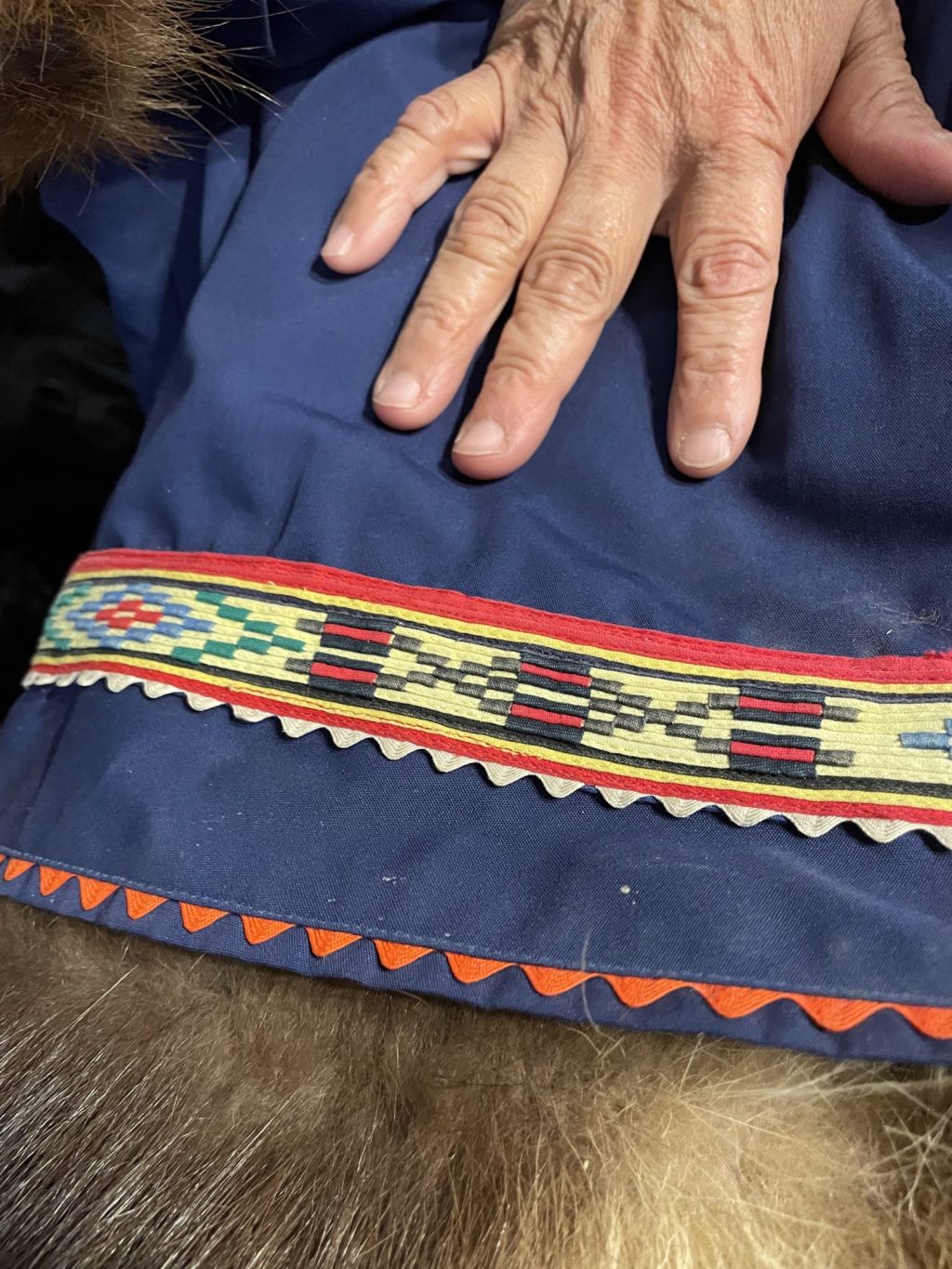 People
Principal investigators
Co-investigators and collaborators