IQP-ASR – Arctic shipping risks
Project overview
Inuit Qaujisarnirmut Pilirijjutit on Arctic Shipping Risks in Inuit Nunangat
Inuit Qaujisarnirmut Pilirijjutit sur les risques afférents au transport maritime dans l'Arctique dans l'Inuit Nunangat
Inuit Qauyisarnirmut Pilirijjutit Ukiuqtaqtumi Umiakkuuqtunut Amirnautinut Inuit Nunanganit
ᐃᓄᐃᑦ ᖃᐅᔨᓴᕐᓂᕐᒧᑦ ᐱᓕᕆᔾᔪᑎᑦ ᐅᑭᐅᖅᑕᖅᑐᒥ ᐅᒥᐊᕐᔪᐊᒃᑰᖅᑐᑦ ᐅᓗᕆᐊᓇᕐᓂᖏᑦ ᐃᓄᐃᑦ ᓄᓇᖓᓐᓂ
Inuit Qaujisarnirmut Pilirijjutit on Arctic Shipping Risks in Inuit Nunangat (IQP-ASR) has been co-designed to generate knowledge about risks associated with climate change-induced growth in Arctic marine shipping across Inuit Nunangat and to identify and evaluate potential management strategies that support Inuit self-determined shipping and oceans governance. The project's name and design are reflective of Inuit social values, Inuit Qaujisarnirmut (knowledge), and the principle of Piliriqatigiingniq, which is broadly defined as the process of respectful coming together and use of every resource, network, technology, and process available, in order to arrive at the best possible collaborative solution to a challenge.
You can find out further information about the IQP-ASR research activities on the project website here: Research Activities – CINUK Project (arcticshippingscience.com)
Project location
Inuit Nunangat, with specific case studies in Pond Inlet and Arviat, Nunavut.
Project images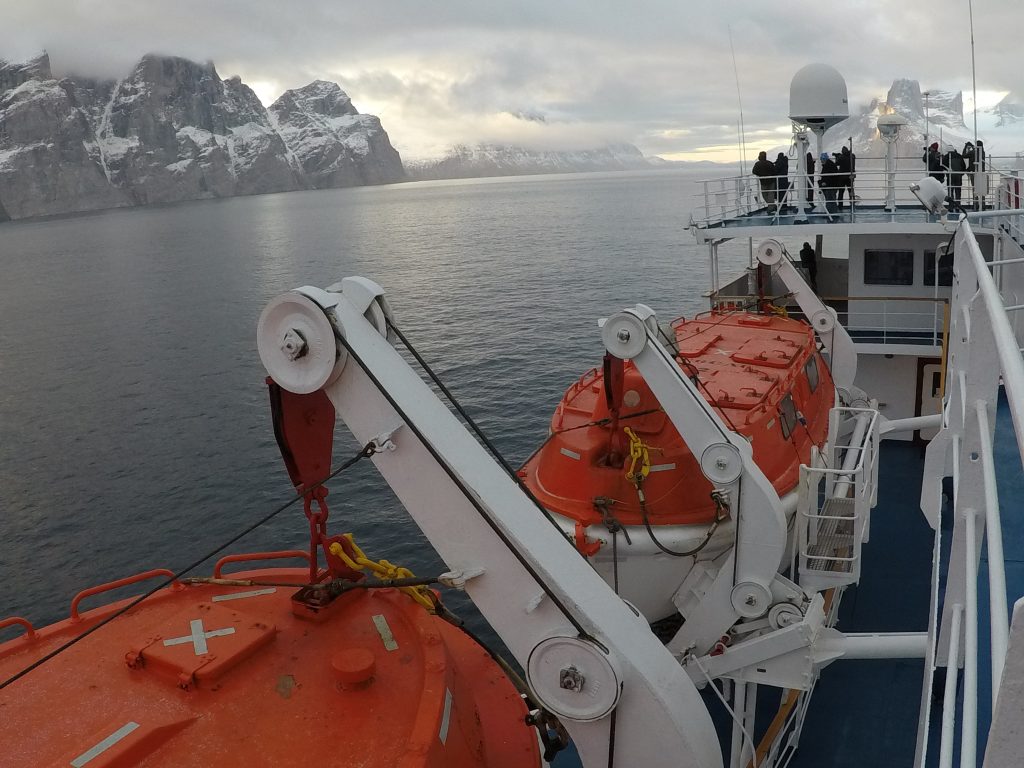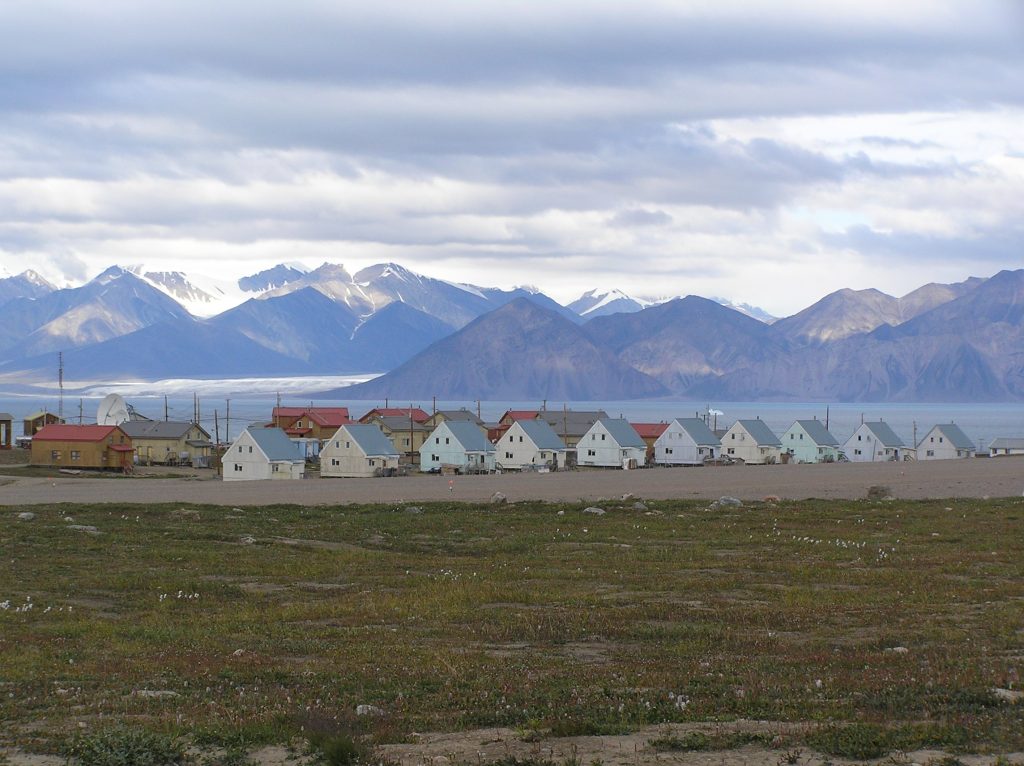 Summary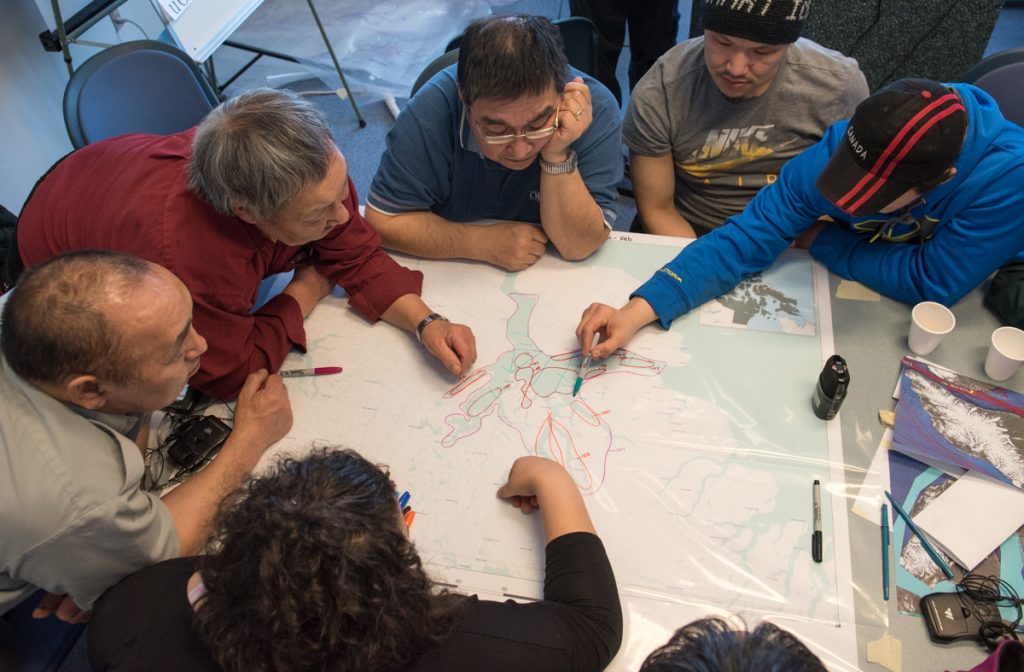 Inuit Qaujisarnirmut Pilirijjutit on Arctic Shipping Risks in Inuit Nunangat, is a project co-developed by Inuit, Canadian and UK partners to generate knowledge about the risks associated with climate change-induced growth in Arctic shipping across Inuit Nunangat. The project will identify and evaluate potential management strategies that support Inuit self-determined shipping and oceans governance. We will investigate past, present and future trends in shipping activity through Inuit Nunangat and collect new data to assess the impacts of increased traffic on both the natural environment and the livelihoods, health and wellbeing of Inuit communities. Focus will be on underwater noise impacts on marine mammals, 2. particulate contaminants in air (black carbon emissions) and water (microplastics, paints and heavy fuel oil residues),3. risk of non-indigenous species establishing within Inuit Nunangat waters, and 4. comprehensive risk mapping and analysis of governance options. Community researchers at Pond Inlet and Arviat will be integral to developing case studies for high and low shipping traffic sites respectively. Sampling and monitoring campaigns on ships of opportunity will enable us to assess environmental impacts within the main shipping routes. The project will provide evidence to guide future decision-making for marine traffic management in an increasingly more accessible Arctic.
Inuit Qaujisarnirmut Pilirijjutit sur les risques inhérents au transport maritime en Arctique dans l'Inuit Nunangat est un projet codéveloppé par des partenaires inuits, canadiens et britanniques pour générer des connaissances sur les risques associés à la croissance du transport maritime dans l'Arctique induite par les changements climatiques dans l'Inuit Nunangat. Le projet cernera et évaluera les stratégies de gestion susceptibles de soutenir le transport maritime autodéterminé par les Inuits et la gouvernance des océans. Nous étudierons les tendances passées, présentes et futures de l'activité de transport maritime à la grandeur de l'Inuit Nunangat et nous recueillerons de nouvelles données pour évaluer les répercussions de l'augmentation du trafic tant sur l'environnement naturel que sur les moyens de subsistance, la santé et le bien-être des communautés inuites. L'accent sera mis sur les répercussions du bruit sous-marin sur les mammifères marins; 2. les contaminants particulaires dans l'air (émissions de carbone noir) et dans l'eau (microplastiques, peintures et résidus de fioul lourd); 3. le risque d'établissement d'espèces non indigènes dans les eaux de l'Inuit Nunangat; 4. la cartographie complète des risques et l'analyse des options de gouvernance. Les chercheurs des communautés de Pond Inlet et d'Arviat joueront un rôle essentiel dans l'élaboration d'études de cas pour les sites à fort et à faible trafic maritime respectivement. Des campagnes d'échantillonnage et de suivi sur les navires occasionnels nous permettront d'évaluer les répercussions environnementales sur les principales routes maritimes. Le projet fournira des éléments permettant d'orienter les décisions futures en matière de gestion du trafic maritime dans un Arctique de plus en plus accessible.
Inuit Qauyisarnirmut Pilirijjutit Ukiuqtaqtumi Umiakkuuqtunut Amirnautinut Inuit Nunanganit, havaanguyuq ikayuqtigiingnit hanayauhimayuq Inuinnarnik, Kanatami UK-milu havaqatigiingnit qauhimayatuqanik tuhaqtittiyaamik amirnautinut ilauyut hila aallannguqpalliayumi nauyunik Ukiuqtaqtumi umiakkuuqtut Inuit Nunanganit. Havaaghakkut ilittuqharahuaqtut qauyihailugillu atannguyat havauhighait ikayuutauyut Inuit inmikkut-ihumaliugaigut umiakkuuqtut taryuniklu ataniqtuqtuiyunik. Ihivriuqniaqtaqqut ingilraaqnitat, uplumirnitat hivunighamilu ingilratjuhiit umiakkuuqtunik Inuit Nunanganit katitirilutik nutaanik naunaitkutanik qauyihaiyaamik mihingnautit umiakkuuqpalliayunik tamangnik pitquhiuyunit avatinit inuuhiinullu, aanniaqtailiniqmut aulattiarniillu Inuit nunallaangit. Ihumagilluarniaqtait 1. immap iluaniittunut kuinginnautit taryumiutanut anngutighanut, 2. qauyihailugit halumailruit anurimit (paunguyut) imaqu (takunnaittut qipliqtuit, minguutit uqhuqyuallu), 3. amirnautiniklu ahinirmiutanik uumayunik nauvalliayut Inuit Nunangat imautainit, taimaalu 4. qauhittiarnaqtunik amirnautinut nunauyaliurniq qauyihainiqlu ataniqtuqtuiyut uuktuqtaghainik. Nunallaarmiut qauyihaiyit Mittimatalingmi Arvianilu iharianaqniaqtut hanayunik qauyihaqtaghanik ikaaqvingnit ikaaqtuqaqpallaanngittumilu umiakkuuqvingnit. Qauyihailutik munaqhilutiklu umiarnit ikaaqtunik taimaa qauyihaiyaamik avatinut mihingnautinik umitjat ikaaqvilluanganit. Havaaghanit ilittuqharahuat ikkuaqtuutighanik hivunighami ihumaliuqtinut umiakkut ikaaqtaqtunik munaqhiyaamik tikitauvalliayumik Ukiuqtaqtumi
ᐃᓄᐃᑦ ᖃᐅᔨᓴᕐᓂᕐᒧᑦ ᐱᓕᕆᔾᔪᑏᑦ ᐅᑭᐅᖅᑕᖅᑐᒥ ᐅᒥᐊᕐᔪᐊᒃᑰᖅᑐᓂᒃ ᐅᓗᕆᐊᓇᕈᓐᓇᖅᑐᒦᑦᑐᑦ ᐃᓄᐃᑦ ᓄᓇᖏᑦ, ᑕᒪᓐᓇ ᐋᖅᑭᔅᓱᖃᑕᐅᓯᒪᔪᖅ ᐃᓄᓐᓄᑦ, ᑲᓇᑕᒥ ᐊᒻᒪᓗ ᑯᐃᑦ ᓄᓇᖓᑕ ᐃᓚᖓᓐᓂ ᐊᐅᓚᑕᖓᓂ (UK) ᐱᓕᕆᖃᑕᐅᔪᓂᒃ ᖃᐅᔨᒪᓂᕐᓂᑦ ᐱᓇᓱᐊᖅᑐᑦ ᐅᓗᕆᐊᓇᕈᓐᓇᕐᓂᖏᓐᓂ ᓯᓚ ᐊᓯᔾᔨᐸᓪᓕᐊᓂᖓᓐᓄᑦ−ᐊᒥᓱᕈᖅᐸᓪᓕᐊᓂᖏᓐᓄᓪᓗ ᐅᑭᐅᖅᑕᖅᑐᒥ ᐅᒥᐊᕐᔪᐊᖅᑕᖃᖃᑦᑕᕐᓂᖏᑦ ᐃᓄᐃᑦ ᓄᓇᖏᓐᓂ. ᐱᓕᕆᐊᖑᔪᑦ ᓇᓗᓇᐃᖅᓯᓂᐊᖅᑐᑦ ᖃᐅᔨᓴᕐᓗᒋᓪᓗ ᐊᐅᓚᑦᑎᔾᔪᑎᔅᓴᐅᒍᓐᓇᕋᔭᖅᑐᓂᒃ ᐃᑲᔪᖅᑐᐃᔾᔪᑎᓂᒃ ᐃᓄᓐᓄᑦ ᓇᒻᒥᓂᖅ ᐱᔪᓐᓇᕋᓱᐊᕐᓂᖏᓐᓄᑦ ᐅᒥᐊᕐᔪᐊᓕᕆᓂᕐᒥᑦ ᐃᒪᕕᓐᓂᓪᓗ. ᖃᐅᔨᓴᖅᑳᕐᓂᐊᖅᑐᒍᑦ ᐅᐊᑦᑎᐊᕈᕐᓂᓴᕐᓂᑦ, ᒫᓐᓇᓕᓴᕐᓂᑦ ᓯᕗᓂᑦᑎᓂᓪᓗ ᐊᓯᔾᔨᖅᓯᔪᓂᒃ ᐅᒥᐊᕐᔪᐊᑦ ᐃᖏᕐᕋᓂᕆᖃᑦᑕᖅᓯᒪᔭᖏᑦ ᐃᓄᐃᑦ ᓄᓇᖏᓐᓂ ᐊᒻᒪᓗ ᓄᑖᕐᓂᑦ ᑐᑭᓯᒃᑲᓂᕐᓗᑕ ᖃᓄᖅ ᐊᑦᑐᐃᓂᖃᕐᓂᐊᕐᒪᖔᑕ ᐊᒥᓲᓕᖅᑎᓪᓗᒋᑦ ᐅᒥᐊᕐᔪᐊᑦ ᐊᖅᑯᓵᖅᑕᖅᑐᑦ ᐊᕙᑎᑦᑎᒍᑦ ᐃᓅᓯᑦᑎᓄᓪᓗ ᖃᓄᖅ ᐊᑦᑐᐃᓂᖃᕐᓂᐊᕐᒪᖔᑕ ᓄᓇᓕᖃᕋᓱᐊᑦᑎᐊᑎᓪᓗᑕᓗ. ᑕᑯᓐᓇᓂᖅᓴᐅᓂᐊᖅᑐᑦ ᐃᒪᕐᒥᑦ ᓂᐱᐊᓘᕙᑦᑐᓂᒃ ᐊᑦᑐᖅᑕᐅᔪᓇᕐᓂᖏᓐᓂ ᐃᒪᕐᒥᐅᑕᐃᑦ ᓂᕐᔪᑏᑦ, 2. ᐱᓗᐊᖅᑐᒥᓪᓗ ᓱᕈᓐᓇᖅᑐᑕᖃᕐᓂᖏᓐᓂ ᓯᓚᑦᑎᓐᓂ (black carbon emissions) ᐃᒪᑦᑎᓂᓪᓗ (ᒥᑭᔫᑎᐊᓗᐃᑦ ᐊᐅᑦᑕᔫᑦ, ᐊᒥᐊᒥᓃᑦ ᐅᖅᓱᐊᓗᒥᓃᑦ ᐃᓚᖃᓐᖏᑦᑐᑦ), 3. ᐅᓗᕆᐊᓇᖅᑐᒦᒍᓐᓇᕐᓂᑦ ᓄᓇᖃᖅᑳᖅᑐᒥᓂᐅᖏᑦᑐᑦ ᓂᕐᔪᑎᓂᒃ ᐃᓄᐃᑦ ᓄᓇᖏᑕ ᐃᒪᖏᓐᓃᑦᑐᑦ, ᐊᒻᒪᓗ 4. ᓈᓚᑦᑎᐊᖅᑐᓂᒃ ᐅᓗᕆᐊᓇᕈᑕᐅᔪᓐᓇᖅᑐᓂᒃ ᑕᑯᔅᓴᐅᑎᑦᑎᓂᖅ ᕿᒥᕐᕈᓂᖏᓐᓂᓪᓗ ᖃᐅᔨᓴᖅᑕᐅᓂᕐᒧᑦ ᐊᐅᓚᑦᑎᔾᔪᑎᐅᒍᓐᓇᖅᑐᑦ. ᓄᓇᓕᓐᓂ ᖃᐅᔨᓴᖅᑏᑦ ᒥᑦᑎᒪᑕᓕᒻᒥ ᐊᕐᕕᐊᓂᓗ ᐋᖅᑭᔅᓱᐃᖃᑎᒌᓛᖅᑑᒃ ᖃᐅᔨᓴᐅᑎᔅᓴᓂᒃ ᖁᑦᑎᓂᖅᐹᒥᑦ ᐊᑦᑐᓂᖅᐹᒥᓪᓗ ᐅᒥᐊᕐᔪᐊᒃᑯᑦ ᐊᑦᑐᐃᓂᖃᕈᓇᕐᓂᖏᓐᓂ ᐊᖅᑯᑕᐅᕙᑦᑐᓂᒃ. ᐆᑦᑐᕋᕐᓂᒃᑯᑦ ᐅᔾᔨᓱᓂᕐᒥᓪᓗ ᐅᒥᐊᕐᔪᐊᓂᒃ ᖃᐅᔨᔭᐅᒃᑲᓐᓂᕈᓐᓇᕋᔭᖅᑐᑦ ᐊᕙᑎᑦᑎᓐᓂᑦ ᐊᑦᑐᐃᓂᖃᕋᔭᕐᒪᖔᑕ ᖃᓄᑎᒋᑦ ᐅᒥᐊᕐᔪᐊᑉ ᐊᖅᑯᑎᒋᖃᑦᑕᕐᓂᐊᖅᑕᖏᓐᓂ ᖃᐅᔨᓴᕐᓗᑎᑦ. ᐱᓕᕆᐊᔅᓴᐅᔪᓂᒃ ᑕᑯᒐᔭᖅᑐᑦ ᓯᕗᓂᑦᑎᓐᓂ ᖃᓄᖅ ᐃᓱᒪᓕᐅᕆᐊᖃᖃᑦᑕᕋᔭᕐᒪᖔᑕ ᐊᖅᑯᑕᐅᕙᑦᑐᓂᒃ ᐊᐅᓚᑦᑎᔾᔪᑎᖃᕐᓗᑎᑦ ᐊᒥᓲᓂᖅᓴᓄᓪᓗ ᐅᑭᐅᖅᑕᖅᑐᒥ ᐊᑐᖅᑕᐅᔪᒪᓂᖅᓴᐅᓕᖅᑎᓪᓗᒋᑦ.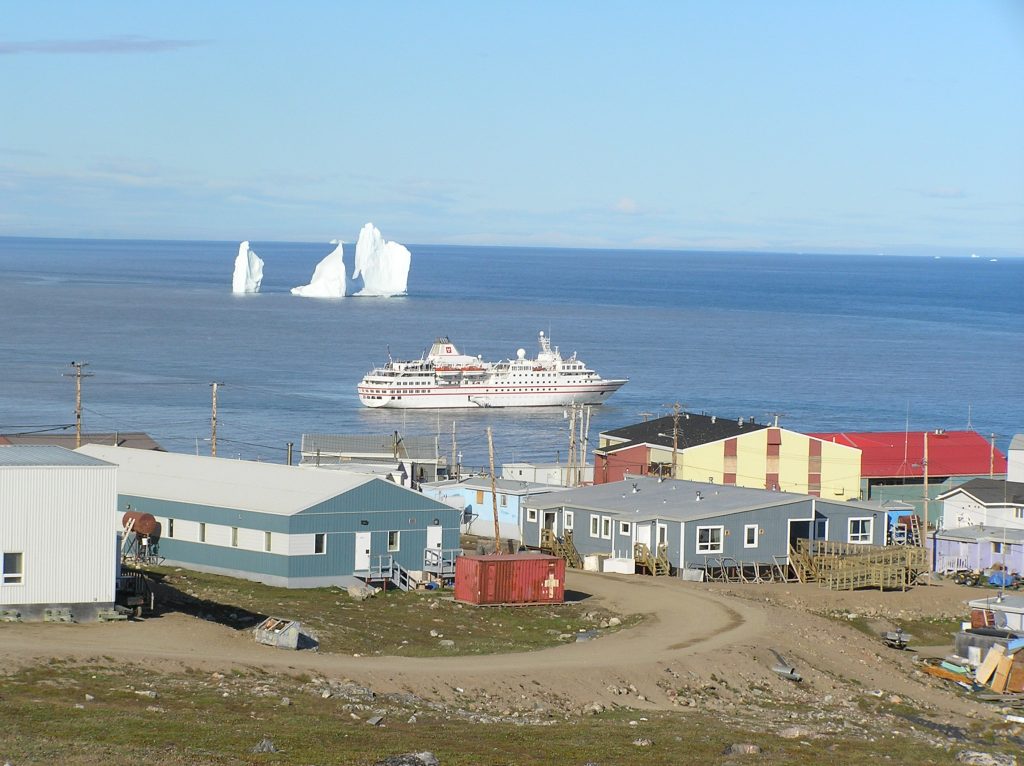 People
Principal investigators
Co-investigators and collaborators